Streaming Audio


Use streaming audio, RealAudio and streaming audio voice on your website.
Jumpstart Your
Website Sales Dramatically
Let us put a powerful
voice message on your website
streaming audio and streaming video
Click the ">" button below to learn how you can
dramatically increase sales on your website with a human
voice message. If you like what you hear, call or email us today.

If you get an error message, you'll need to download the Free
RealAudio player by clicking on the hotlinked image below

Hearing is believing!
Streaming audio technology is state-of-the-art live voice innovative
technology that we can include on your website to create a powerful
message that jumps off the web page. Streaming audio technology is
hot because it works. We have highly trained streaming audio experts
who can bring this audio technology to your site and make it sizzle.
Streaming audio is
technology that
belongs on your website NOW.

Hearing is believing!
Bring your website to life with streaming audio technology. Tell your
visitors all around the world what you are selling and why they should
buy your products. Streaming audio technology is now affordable to
most everyone. We handle all the details. A visually attractive website
is no longer enough. You need streaming audio technology and Real
Audio is the best way to get streaming audio on your website without
having to move to a special server. We do everything.

Hearing is believing!
We can digitize, compress and format a recording you make in your voice,
or our professional announcer can become the "streaming" voice for your
company. The best messages are between 1-4 minutes in length. Actually,
a great deal can be said in a short time. For example, the message on this
page is just one minute long.

Because our customers see
this site 24 hours a day,
please send us an email



lottotec@flash.net
With your email, please include your
name, phone number, best time to call
and your website address.

Please, serious inquiries only.
At this time, we are only working
with websites hosted in the United States.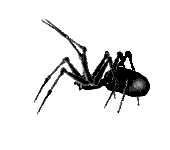 ---